All you need to make these beaut's is a few plumbing parts! Don't ask me what each piece is technically called but they are easily found in the plumbing aisle at any home improvement store.
I will call the round one: The round thinga-mag-ig
and the middle rod...well, The middle rod.
(Even the parts look scared!! what are you going to do stephanie?!?!)
1. Take both round thinga-mag-igs and screw them onto the middle rod at both ends.
And that's it! Easy button worthy!
FYI- the rods come in all different lengths so you can make several at different heights for a wonderful industrial grouping of candlesticks. I have several myself :)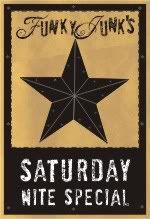 and #94 on
Finding Fabulous